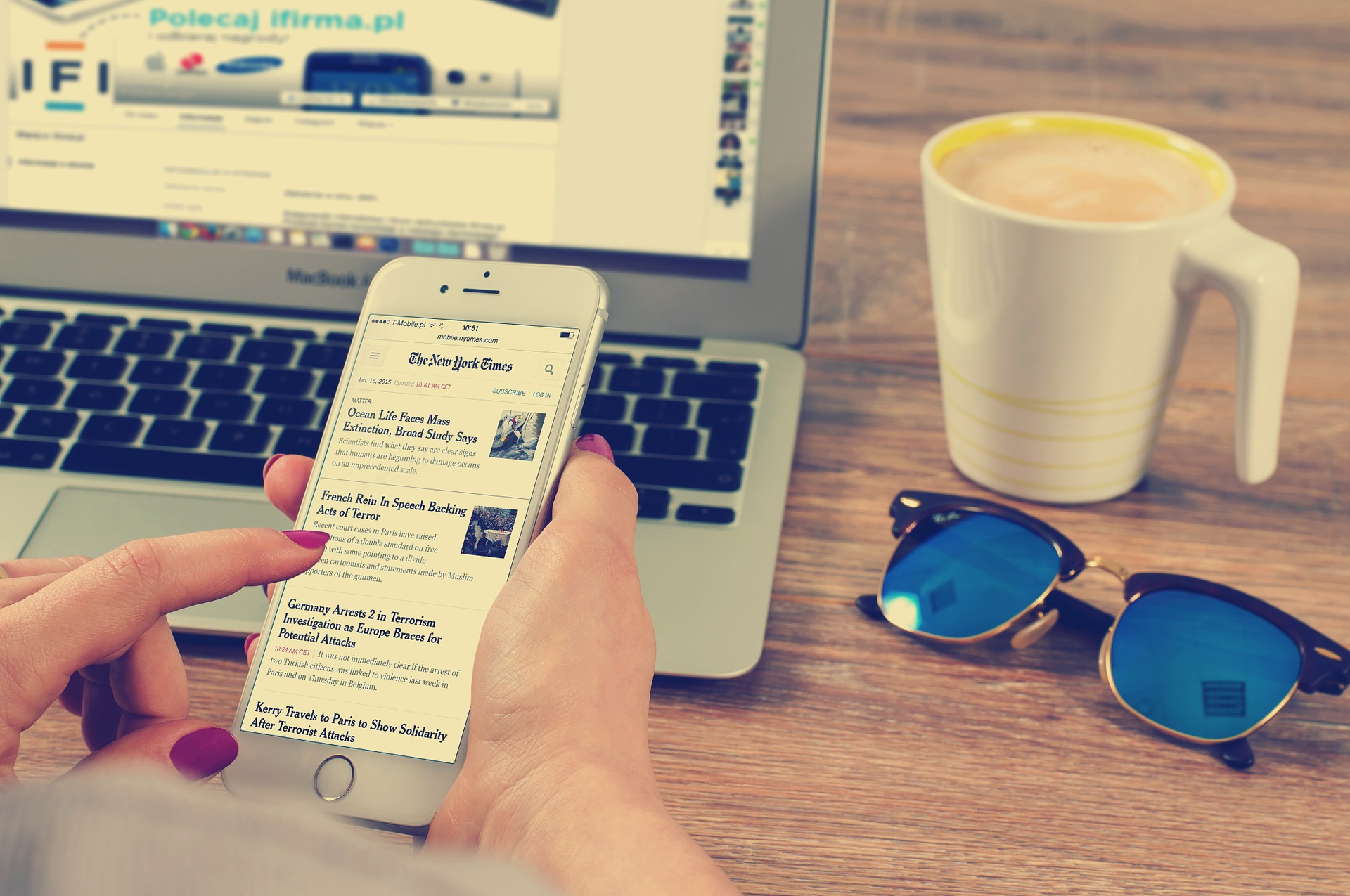 The business world is changing rapidly every day. You have to keep yourself updated to survive and win in the market. Reading business news magazines is a great way to stay ahead of everyone.
If you regularly read business news magazines, you can gain insight into the different cycles and trends that different businesses  follow. In addition, you receive expert recommendations and options regarding major aspects of a particular career and industries.
World Economics Magazine is one of the best economics magazines that fulfills the needs of the business world by giving information about the latest trends and world economical events on a daily basis.
We believe every individual has a right to get the right information about the business world updates, financial literacy and global economical changes. That's why we, as one of the best US-based finance publications in the industry, are committed to giving valuable insights on the global markets covering major industries from banking to technology, finance to travel, and from export-import to oil & gas. 
We as the best economics magazines are primarily focusing on Banking news and updates publications to help the maximum number of banking businesses from Southeast Asia, the Middle East, and North America.
The magazine provides insight into a variety of subjects such as the economy, the workforce, people, leadership, products, services, and communication.
We as a one of the best finance publications in the world are committed to provide:
Analysis of the multinational events.
Research and expert opinion on the important decisions by the fortune 500 companies.
Latest Banking news and updates
Latest Global Economy news and updates
Latest Updates from the finance world
Analysis of geopolitical conditions
Analysis on changes in the corporate world
Research and opinions about economic events around the globe
A look at emerging technologies such as Metaverse, Blockchain, Crypto markets, Green energy and Fin-tech.
Interviews with experts and business owners from various industries.
More than a million individuals and hundreds of businesses around the world have benefited from our valuable insights and updates in the last two years. Our dedication towards the work has helped us to become a leading part of Finance industry publication US.
A great business news magazine tries to recognise leaders and trendsetter businesses from multiple industries. To give recognition to these businesses, we organise annual awards.
The World Economic Magazine Awards 2022 are sponsored by the world's leading business magazine and a United States-based best finance publication whose mission is to assist businesses in gaining global exposure.
The B2B Magazine Awards provides excellent opportunities for brands to gain recognition in the global market. These awards assist in reaching a broader audience and can boost awareness for products or services.
As a leading global finance magazine, we host World Economics Magazine Awards each year. Over a hundred companies from Southeast Asia, the Middle East, and North America have been recognized with these B2B magazine awards. 
In recent years, World Economic Magazine Awards were given to dominant players from growing industries like Aviation, Blockchain, Banking, FinTech, Green Energy, Travel & Tourism, etc. All the winners are doing exceptional work in their respective domains and are dominating their industries for a prosperous world. 
The award winners gained significant market visibility, brand recognition, and positioning in the market. If your business has the power to shape the global markets, you too can avail all these benefits.
Significant advantages of participating in World Economic Magazine Awards 2022 are:
Get featured in a leading business news magazine.
Increase market visibility of your business.
Connect with like-minded people.
Showcase your achievements to customers.
Get new customers.
Gain more trust from the existing customers.
Get coverage in best finance publication &  Banking news and updates publications.
Top 7 Business News Magazines In The World You Must Read [ Recommended By Experts ] Are:

A US-based publication is committed to promoting the understanding of financial literacy and economic multi-polarity in today's global economy and international trade.
The editorial provides insights, comprehensive study, and best practices in the areas of resistance to change, people, leadership, products, services, communication, and other critical aspects of the present economy.
Since 1977, Entrepreneur has been publishing articles about entrepreneurship, small business management, and business on its website and magazine.

Fortune magazine was founded by Henry Luce in 1929.
Fortune is a New York-based multinational business magazine. The magazine is published by Fortune Media Group Holdings, which is owned by Chatchaval Jiaravanon. Since 1955, Fortune has published annual rankings of companies by revenue, including the Fortune 500. In addition, the magazine publishes the Fortune Investor's Guide annually.
The magazine was founded by American journalist Louis Rossetto and his partner Jane Metcalfe, along with Ian Charles Stewart, in 1993.
Condé Nast owns the company, which is headquartered in San Francisco, California.
WIRED focuses on how emerging technologies affect culture, the economy, and politics. 

Bloomberg Markets was launched in July 1992. It is based in New York City and has readers in 140+  countries. This magazine is published six times a year. If you're serious about upgrading your financial knowledge, you should follow this magazine regularly.

It was founded in 1985 as an eight-page newsletter. Its headquarters is in Charlotte, North Carolina.
It's a magazine and website for independent and professional inventors. If you want to enhance your entrepreneurial journey, then you should start reading this magazine. The magazine is the longest-running monthly magazine in the US dedicated to inventor-entrepreneurs. 

MoneyWeek was founded by Jolyon Connell in November 2000. 
Every week, MoneyWeek provides a digest of the week's financial and investment news, as well as economic and political developments. Along with the news digest, you will find market commentary, market analysis, share tips, interviews, and lifestyle articles.
Make sure you read these 7 business news magazines to grow exponentially in your professional life.
FREQUENTLY ASKED QUESTIONS
What is the World Economic Magazine Awards 2022?
It is a leading B2B magazine awards to recognise the businesses and professionals from growing industries like banking, finance, technology, etc.
2. How will women in business magazines benefit from this  Banking news and updates publications?
A woman professional or entrepreneur will get valuable insights from the banking and finance world to grow in their profession.
3. Is World Economic Magazine a leading Global financial magazine 2022?
Yes, World Economic Magazine is one of the best Banking news and updates publications which makes them the most reliable Global financial magazine in the industry in 2022.
4. What's the role of women in business magazines awards?
There are special award categories for women entrepreneurs in many business news magazine awards. By participating in these awards, a woman can showcase her accomplishments to the world.
5. Which is the best economics magazine for finance students and professionals?
You can consider World Economic Magazine for the economical updates and analysis for your learning. The insights and analysis given in our magazine are created by experts in the global markets.