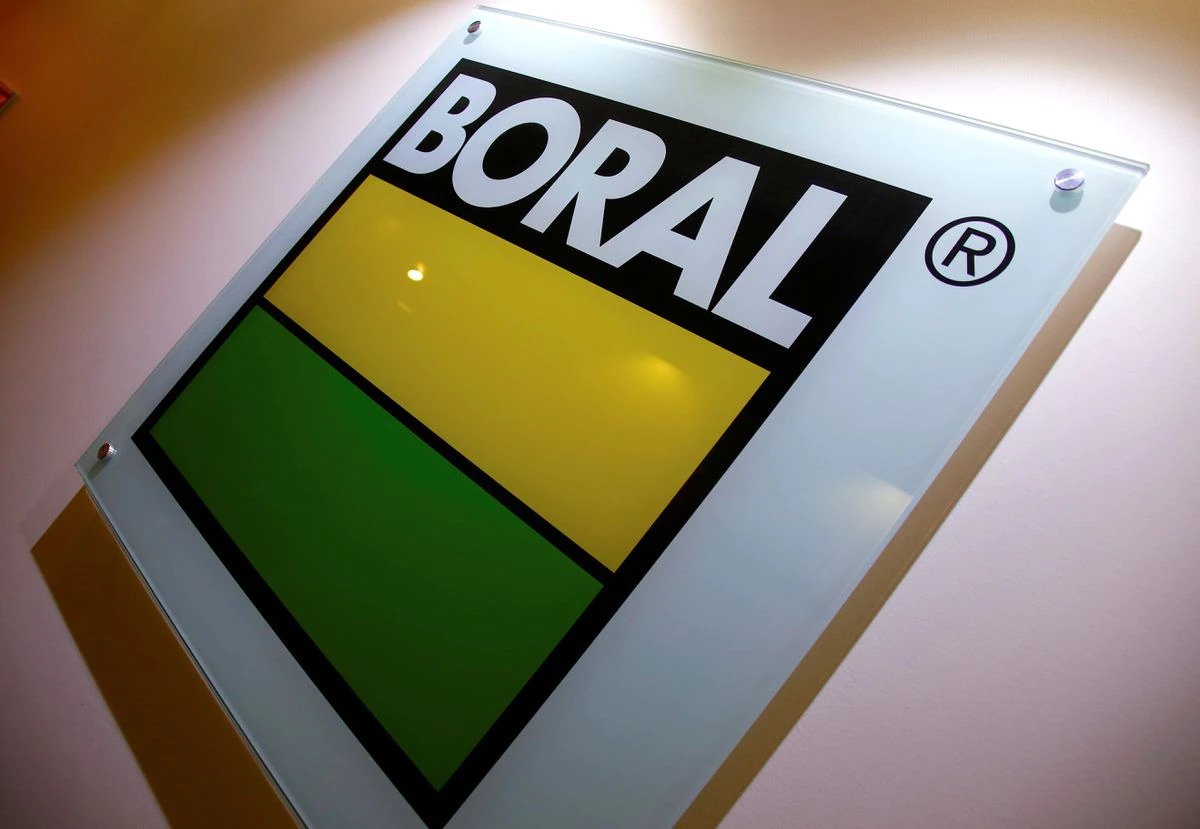 The logo of Boral Ltd, Australia's biggest supplier of construction materials and building products, adorns a wall in the foyer of their Sydney headquarters in Australia, November 21, 2016. REUTERS/David Gray
Boral sells U.S. products business after rejecting Seven bid
June 21 (Reuters) – Australia's Boral Ltd (BLD.AX) said it would sell its North American building products business to a unit of NYSE-listed Westlake Chemical Corp (WLK.N) for $2.15 billion, throwing a spanner in the works of a takeover bid by Seven Group (SVW.AX).
Boral's shares rose as much as 4% to A$7.06, their highest since October 2018, after the building and construction materials supplier revealed its deal to sell the U.S.-based business in a disclosure responding to Seven's bid.
Boral had already asked shareholders to reject an off-market zero premium bid by Seven Group, a conglomerate controlled by Australian media owner Kerry Stokes, saying it undervalued the company.
Seven owns 23.18% of Boral, and made the offer in May after failing to raise its stake to 30% due to regulatory setbacks.
Seven Group said the business had been sold for a loss in a rushed response to their offer.
"Our view is that Boral should have secured more. This business has been outperforming while the Australian business is under-performing," a Seven spokesperson said in an email.
One analyst said the U.S. deal would not have a great impact on Seven's takeover attempt.
"Seven Group made a bid that was expected to get turned down to clear the way for them to keep buying more," said Mathan Somasundaram, CEO at Deep Data Analytics.
"Seven Group's historical trend in these scenarios suggests that they will get as much as they are allowed and stay there as a blocking stake. When the cycle turns weak, they will move in and take control gradually," he said.
Boral's shares have surged more than 30% this year, as monetary and fiscal stimulus helped Australia's property market rebound from last year's pandemic lows.
Boral CEO Zlatko Todorcevski said the company expected significant surplus to be returned to shareholders from the sale, with its net debt target falling from A$1.5 billion to A$1.3 billion.
($1 = 1.3330 Australian dollars)Reporting by Tejaswi Marthi in Bengaluru; Editing by Christopher Cushing
Our Standards: The Thomson Reuters Trust Principles.
Source: https://www.reuters.com/business/boral-sell-north-american-building-products-business-215-bln-2021-06-20/