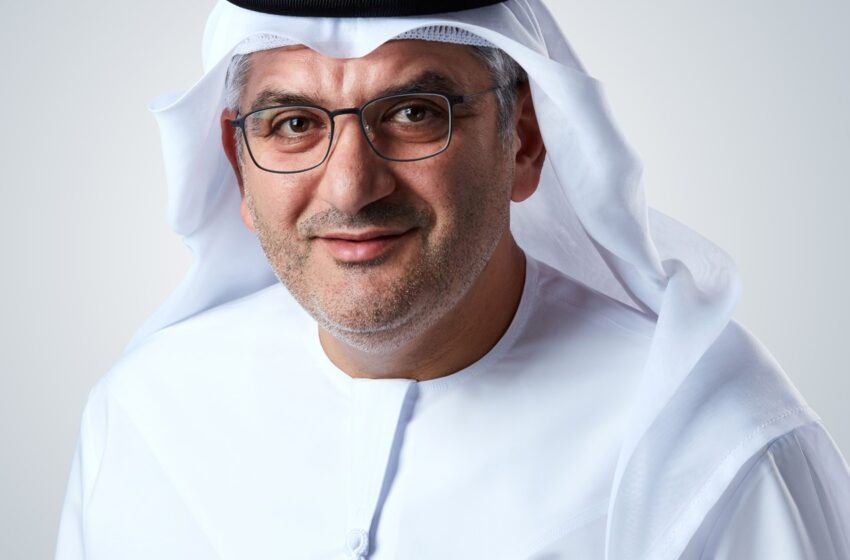 Annual Investment Meeting 2023 highlights opportunities to stimulate FDI flow and boost economic growth
Abu Dhabi, United Arab Emirates, 30 April 2023: The Annual Investment Meeting (AIM Global 2023), one of the world's largest investment platforms, will be hosted for the first time in Abu Dhabi from 8- 10 May, 2023, in collaboration with the Ministry of Industry & Advanced Technologies, and the Abu Dhabi Department of Economic Development (ADDED) as a lead partner.
The 12th edition of the conference, organised by AIM Foundation, will shed light on the global investment scene and the need to formulate mechanisms and policies to stimulate FDI flows to achieve sustainable economic growth, considering the impacts of technological disruptions, climate change, geopolitical tensions, and inflation.
The theme of the signature event will revolve around "The Investment Paradigm Shift: Future Investment Opportunities to Foster Sustainable Economic Growth, Diversity and Prosperity," and aims to build a global economy roadmap through establishing investment opportunities, upholding solidarity, and developing economic relations among nations, as well as addressing the ordeals that will make a profound impact to economic development.
The UAE has been ranked first in the Arab world and 19th globally for its ability to attract foreign direct investment (FDI) inflows by the World Investment Report 2022 issued by the United Nations Conference on Trade and Development (UNCTAD). The UAE also emerged 17th globally in terms of FDI outflows that totalled $22.5 billion in 2021, reflecting a 19 per cent growth compared to the year 2020.
His Excellency Rashed Abdulkarim Al Blooshi, Undersecretary of ADDED, said: "We are pleased to host the Annual Investment Meeting in Abu Dhabi, which is attracting world-class economic events and conferences to discuss new developments and drivers of FDIs and their role in the economic growth. Ranked as one of the best destinations to attract FDI, Abu Dhabi is forging ahead with its efforts to enhance business-supportive ecosystem that presents investors with growth opportunities. Our proactive, open approach led us to launch several initiatives to enhance the legal and regulatory frameworks to encourage foreign direct investment and promote domestic investments. These efforts are paying off as evidenced by growth of FDI inflows, particularly in knowledge-based sectors".
"We are looking forward to discuss ways to benefit from ample opportunities provided by Abu Dhabi's transition to the next phase of its economic diversification strategy with the international investment community at AIM".
Workshops and sessions
The Annual Investment Meeting 2023 will feature a variety of interactive panel discussions and sessions, during which several high-level speakers and experts will work together to present solutions and approaches to introducing new sources of investments and directing more capital for various economic activities, both locally and globally.
AIM Global's several workshops and sessions include "The future of FDI: Key trends that will drive FDI in 2023 and after," which will tackle the major trends that will drive the future of FDI and provide an assessment of how IPAs can leverage these trends to maximise the volume and quality of FDI they can attract; "Attracting high-quality FDI for economic growth," which will show how economic growth and prosperity can be achieved through FDI attraction; "The future of investment promotion," which will address the way IPAs can change their activities and organizational structure in order to continue to successfully attract and maintain FDI; and "How to provide what investors want," which will offer detailed insights into how corporate investors make international expansion and location decisions.
The pre-event sessions include "Global Leaders Debate: The Future Paradigm Shift: Future Investment Opportunities to Foster Sustainable Economic Growth, Diversity, and Prosperity" which will focus on how disruptive technologies, climate change and geopolitical tensions as well as the pandemic are all factors that the economy is faced with. There will also be the "Investing in Space to attain the UN SDG's and Sustainability," "Global Economic Outlook – Beyond the Paradigm Shift, Where Next for the Investment Market," which aims to explore the opportunities for FDI and FPI in identifying changes that will transform the global investment landscape, influencing investments with Environmental, Social and Governance (ESG) and embracing all stakeholders; and "Devoting FPIs Towards a Greener World," which will discuss how FPIs have been adhering to ESG and climate goals.
Other sessions include "Creating Resilient Supply Chains to Enhance Growth Opportunities," which will discuss the relevance of creating resilient supply chains and new infrastructure in the 21st century; "Quality FDI: Attracting Meaningful Investments for Economic Growth," about how attracting investment boosts the economy by generating jobs and driving innovation; and "Sustainable Investment Opportunities in FDI," which will explore how to encourage the development of sustainable technologies and how to integrate ESG going forward.
To register, please visit https: //aimcongress.com/register.