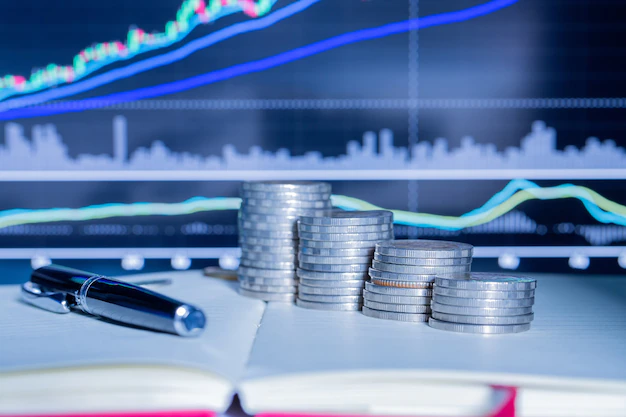 An Overview of Economic Geography
One of the most fundamental components of a country is its economy. In today's society, there are numerous economic fields that the general public is unaware of. However, by following World Economic Magazine Awards 2022 or B2B magazines, one can gain an understanding of how the world economy is evolving in every possible way to help the world in terms of economic growth. Aside from micro and macroeconomics, various sub-fields have emerged over time.
Researchers are constantly seeking for new ways to strengthen a country's and the world's economy. Economic Geography is one of those subjects that is focused with the economic activities of a geography.
A common definition of economic geography found in many B2B magazines is, "the study of the large variations of relating to economic activities – production, consumption, and exchange – with a focus on resource endowments, international trade and commerce, population growth, settlements, development, interaction and interdependencies, and regional supply and demand."
In other words, economic geography encompasses both the geographic structure of businesses and people's economic activities, as well as a scientific field dedicated to analyzing and describing the location and spatial organization of economic activity.
Economic geography is concerned with finding and evaluating patterns and changes in human behavior and participation in order to gain a better understanding of the mechanisms and processes that impact and change economic and cultural environments.
There are numerous sectors within economic geography that aid scholars in monitoring and analyzing a country's or geography's economic activities.
Agriculture, fishing and forestry, natural resources, and mineral extraction/mining are all examples of production and primary sector activities. When compared to another geographical area or country, how well they are coping.
The sectors are categorized as economic geography
Industries that provide value to goods and services (manufacturing and value-added industries Commodity Flows, Trade Routes, and Networks Markets and Trade in Wholesale and Retail All of these areas are being observed and evaluated. Global finance is a critical component of every country's economic development. The economic geography department investigates how well a country or region can keep up with global finance, as well as how and what reforms are required to deliver it. The global financial magazine, B2B magazine awards, as well as many other B2B magazines, banking news and updates, continues to focus on the economic development of a nation and the world with their news, data, and projections. Information about money and banking. Economic geography includes subjects such as Foreign Direct Investment, Development Policy, and Globalization. Geopolitics and Political Economy Real Estate and Urban Design Land Use, Population explosion, migration, and urbanization are all factors to consider. Infrastructure and the Built Environment, Resources and Resource Utilization Energy Conservation Economic geography investigates technology, innovation, and other related topics.
Focus areas in economic geography
Theoretical economic geography is the widest of the areas, and geographers working within it are primarily concerned with developing new theories on how the world's economy is organized. The study of the economics of certain places around the world is known as regional economic geography. These geographers examine local development as well as individual regions' interactions with other locations. To comprehend an area's economy, historical economic geographers examine its historical history. Behavioral economic geographers analyze an area's population and their economic decisions.
The final subject of study is critical economic geography. It arose from critical geography, and geographers in this subject strive to research economic geography in ways other than the usual methodologies indicated above. Critical economic geographers, for example, often explore economic inequities and the dominance of one area over another, as well as how that dominance affects the evolution of economies.
Though the economy is evolving in every possible way to assist researchers and economists in investigating all financial aspects in order to strengthen a nation's economic need. There are also many B2B magazine awards given to various financial institutions and business professionals to encourage them and their contributions to the economic world.