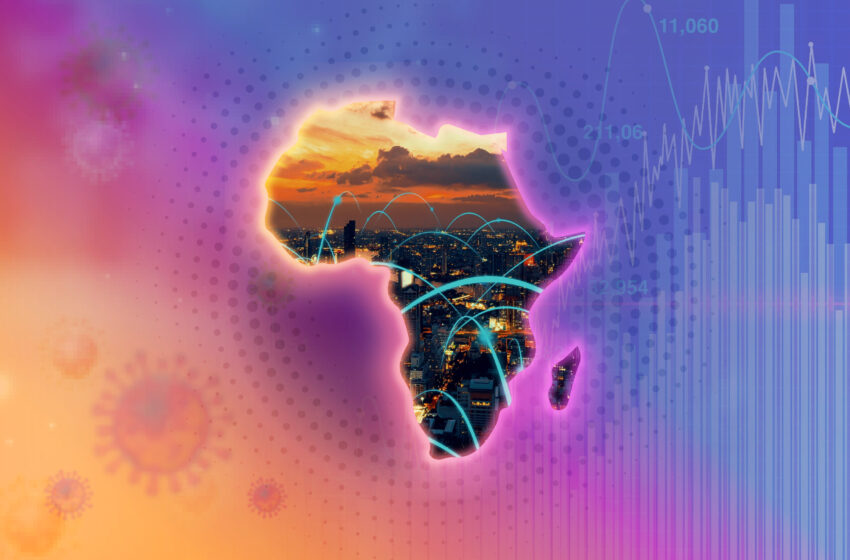 Africa Emerging as Tech Hub with Focus on Developing ICT Sector
Information and Communication Technology (ICT) sector is fast catching up in the African continent with countries in the region committing themselves to development of digital technology, especially in the post COVID-19 era.
While South Africa will be spending $28.6 billion to develop its ICT sector, it is followed by Nigeria which is expected to pump $12.6 billion in 2023. Egypt is not far behind as its ICT has been thriving as it has recorded a growth rate of about 16.3%, outpacing all the state's economic sectors during the fiscal year 2021-22.
According to a report issued by the Egypt's Ministry of Planning and Economic Development, the ICT sector has come at the forefront in the number and value of acquisition & merger deals in the MENA region during the first half of 2022.
It has created 280,000 jobs, with women being nearly one third of them. This has further received boost as the number of MNCs has grown and the sector's exports reaching $4.9 billion in 2021-22.
According to International Data Corporation (IDC), the ICT sector in the Middle East, Turkey, and Africa (META) region is projected to grow 4.3% annually to $99.9 billion surpass $234 billion this year.
Among them, Saudi Arabia and the UAE, the Arab world's two biggest economies, are expected to spend $34.6 billion and $20 billion respectively and will leading the region in its digital economic transformation. Turkey is another country which will be spending $18.6 billion.
African Start-Ups
Even among start-ups, Africa is emerging as a tech hub with half a dozen firms taking the role in developing the industries from healthcare to retail besides other sectors are shaping industries, according to World Economic Forum's list entitled "2022 Technology Pioneers."
Furthermore, the African Private Capital Activity Report said that private capital fundraising reached record levels of $4.4 billion in 2021, an increase of 63% over the annual fundraising average of $2.7 billion from 2016 to 2020.
The US-based Partech, an investment platform for tech and digital companies, found 681 equity rounds were raised by 640 start-ups. However, the distribution of VC deals in Africa is not equal across regions.
The Venture Capital in Africa Report said that West Africa attracted the highest volume of VC deals in Africa (33%) in 2021. A remarkable 23% of all early-stage VC investments went to Nigeria. At the same time, East, North and Southern Africa each accounted for an equal proportion of deal value last year, drawing 20% of the total deal volume respectively.
Despite global inflation and a macroeconomic environment that discourages investments, Africa's venture capital ecosystem remained bullish in the first half of 2022. There were 445 venture capital deals (to 300 unique companies), setting another record with over $3.5 billion raised. Additionally, it is predicted that VC deals will reach $7 billion by 2023.
GITEX Africa
One of the prestigious events for IT sector is GITEX Africa, which will take place from 31 May – 2 June 2023 in Marrakech, Morocco and Mindware is among the leading companies that will participate in the summit, which will be focussing on the theme 'Digital Transformation'.
Toni Azzi, General Manager, Qatar, Levant, and Africa at Mindware, said that Digital transformation is high on the priority of governments and enterprises across the African continent, as they look to build resiliency and competitiveness.
"As a leading regional distributor with a very strong presence in Africa for over 40 years, Mindware has been working towards enabling and accelerating the digitization initiatives of partners and their customers in the region and helping them adopt the latest technologies that will spur growth and drive economic development in the countries they operate in," he said.
According to him, GITEX AFRICA offers Mindware the opportunity to showcase its strong, varied portfolio of market-leading vendors, solutions and services to a diverse audience and help raise awareness and establish connections with partners and customers.
"We have been a key participant at GITEX Dubai for the past 20 years and are looking to replicate the same success at GITEX Africa. We believe that the event will go a long way in helping us expand to new territories and enhance our footprint and coverage in the region," he explained.
During the exhibition, Mindware will be announcing new partnerships with best-of-breed vendors and introducing brands covering the latest technologies including datacentre, networking, Cloud, and security solutions. Furthermore, the company will be launching its Professional Services portfolio.
A big focus will also be on the launch of Mindware's Cloud Marketplace Platform in Africa which will offer superior transactional experience to the channel community as well as a wide variety of cloud solutions and services.
"We would like to take this opportunity and invite all our partners and interested parties to visit us at GITEX AFRICA so we can enlighten them about our company's vision and capabilities, discuss our newest product portfolios, vendor roadmaps, reseller programs, Cloud solutions, and service offerings," he added.