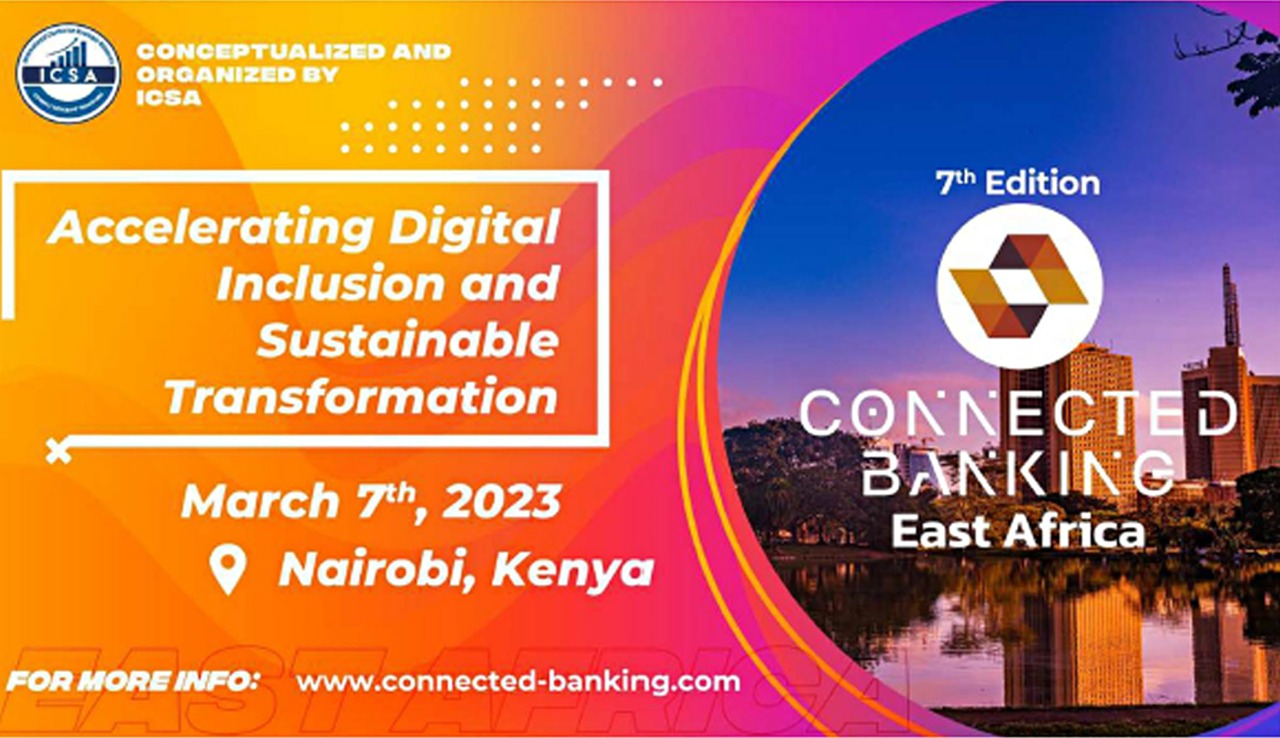 ABOUT THE SUMMIT – 7th EDITION CONNECTED BANKING SUMMIT EAST AFRICA
Global Executives, experts and leader will take stage, as we return with the 7th Edition Connected Banking Summit in Nairobi, Kenya on March 7, 2023. The Connected Banking Summit Series focuses on building future-oriented banking models by accelerating the pace of digital transformation and delivering a delightful customer experience in line with policy and regulations while ensuring the highest standards of privacy and security.
The Summit, as always, will host leaders and experts from across the region representing Banks, Insurance Companies, FinTechs and TechFins, Digital and NeoBanks, Non-Banking Financial Organizations, Cooperatives, Investments Funds, Asset Management Companies to discuss and deliberate on how integrated solutions are shaping the future of banking. Leading mavens from global brands will join in to share their experiences and discuss the impact of technologies such as AI, ML, deep learning, cognitive computing, digital assets and much more on the financial services ecosystem.
Connected Banking Summit is a not to be missed opportunity for experts, business people, and practitioners form the BFSI fraternity to discuss practical and cost-effective solutions to developing digital banking solutions.
The Connected Banking Summit Series is an ideal platform for networking with industry players; senior managers, decision-makers, and practitioners operating in the industry and making the most of banking technologies.
Event Focus: –
Digital Ecosystem and Latest Innovations
Future of FIs in the Digital Era
Customer Experience and Digital Transformation
DeFi, Lending and Financial Inclusion
Strengthening Operational Resilience
Security – An all-pervasive model
Future of Money: Cash v/s digital currencies
The Evolving Regulatory Environment and Policy Framework
Digital Identity and Financial Security
Synergies Between traditional FIs and Telecoms
Role of AI, ML and Robotics in Financial Services
ESG & Sustainability
Why Should you partner with connected Banking Summit?
Boost your sales pipeline.
Engage with new audience.
Exclusive Branding.
Meet Experts and Influencers.
Find us at: https://connected-banking.com/ea
LinkedIn – https://www.linkedin.com/showcase/connectedbanking
Contact us: [email protected] or 44 20 3808 862