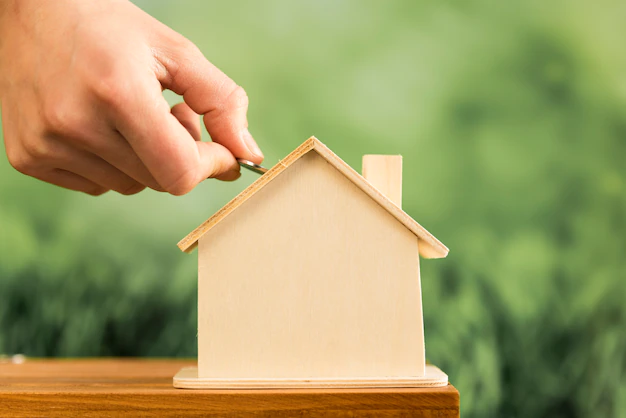 7 Things You Should Do Before You Begin Investing
We frequently consider making an investment because we are aware of how crucial it is to do so given the unpredictability of life. As a result, we ought to always try to invest. However, how is the question. Do we possess sufficient knowledge to make investments? Alternatively, have you ever read any articles on the same subject. If not, we and there are many best finance publications are available to help you with the same.
1. Create an emergency fund
As the titles of the category suggest, emergency savings refer to funds set aside for unexpected circumstances. It is the money you can access quickly in an emergency to pay for unforeseen and sudden expenses, such as the loss of a primary job opportunity, a real emergency, personal crisis situations, or even a vehicle collapse. You must first open a savings account before you can start putting half of your income into it. Before you start investing for long-term goals, transfer this money to the new account. Please read the best financial publication to learn more about the state of the stock market or the crypto currency market.
2. Make a budget and understand your cash flow
If you want to lead a financially healthier lifestyle, it's essential to maintain a balance between your investments and expenses. By developing a monthly financial plan for your financial affairs and keeping track of your expenses on how much you are spending and earning, you can in fact plan how much you can actually invest each month.
You should use the simple profit and loss equation "Revenue — Expenses = Profit" in your daily life to understand your cashflow. Your overall income (inflow) in this case is the total amount of all of the money you earn from jobs, businesses, savings interest and fixed-term investments, dividend income, rental income, etc. Additionally, your overall outgoing costs (outflow) cover things like rent, food, transportation, bills, EMIs, housing expenses, etc. You can determine how much you can save each month or year by subtracting your total expenditure from your net income. You can then decide where to put the money and how much to put into various investment possibilities after estimating this.
3. Repay High-Interest Debt
First and foremost, please keep in mind that not every loans or debts are negative. We're talking about greater outstanding debt here. For instance, if you took out a personal loan, the rate of interest could range between 13 and 18 %. Likewise, a credit card company may charge you even more interest on unpaid balances.
It makes little sense to invest if the profits from your investment opportunities will be less than the interest you spend on your outstanding debt. For instance, if your rates of return are 12 % but you're trying to pay % in interest on ones existing loans, you're losing money on the whole. Instead of making investments, it is preferable to use the funds to repay debts and become debt-free. Try to reduce or get rid of your debt until you invest money, particularly any rising debts and credit card debt. Your investment profits may be destroyed by these interests.
4. Purchase health insurance
Why should individuals purchase healthcare coverage when they are in the best possible overall health is a common query.
It might appear unnecessary to pay the premium for health insurance. Accidents or health problems, however, can happen at any time without warning and can be very stressful both financially and emotionally. Furthermore, it is a known fact that health problems increase with age. Therefore, it is imperative that you include healthcare preparation in the planning process for your monthly budget. The best finance publications do offer their opinions on a variety of health care programs. You can read those publications to improve your understanding of the schemes and get a better idea.
Make sure to get health insurance before you begin investing. Having medical insurance allows you to receive the best healthcare while preventing future financial turmoil.
5. Set Objectives and Create Plans
Defining your investment goals/priorities and making plans to achieve them is one of the most important things to do before starting to invest. You must comprehend why you are investing in this instance. It will keep you motivated and on track to achieve your goals. An investment objective, by definition, is a reasonable expectation of achieving predetermined returns over a specified time period by investing predetermined funds. Reasonable expectations and a timeline appear to be key words here.
Before putting your money into any investment opportunities, determine your short- and long-term goals and develop strategies to achieve them. Individual goals may include saving for children's education, establishing a retirement fund, purchasing a new home, or achieving financial independence.
After you've determined your goals, you can choose the best investments to help you achieve them in the time frame you've set.
6. Determine Your Risk Tolerance Level
Different people have different levels of risk tolerance depending on their age, financial situation, preferences, etc. If you're still young and have a stable job, you might be willing to invest in the more unforeseen large risk, add up to comparably better return options.
However, as you age or retire, there's a chance that you won't have a job or another significant source of income, so you might need to use your pension fund to pay for your expenses. You might decide against taking a bigger risk in this scenario and choose safer alternative investments. Before investing, ascertain your risk responsiveness, or whether you have a high, moderate, or low acceptable risk profile.
7. Recognize the Fundamentals of Investing
If you don't know how to fight, don't rush into battle. As a result, if you are unsure about how and where to invest, do not do so.
Before you begin your investment trip, learn about stocks, bonds, mutual funds, diversification, liquidity, volatility, and other investing fundamentals. To make sound decisions, a thorough understanding of the industry is required. To get the inside scoop, subscribe to the best finance magazines.